Webinar | Get to the Point: A Practical Writing Course for Technical Professionals
Register by April 12, 2022
This webinar is part 1 of a 6-session course. Registration in all six parts is required to attend. Learn more about this course.
Don't waste your audience's time: Be clear, concise, complete and confident in your communications. Most technical professionals avoid writing classes but now find that to succeed, they must be able to put their ideas and information in writing. Emails, reports, proposals, recommendations, and business cases are still the most effective way we deliver information. How you communicate is what will differentiate you and your organization from your competition.
This highly interactive webinar series involves 9 hours of instruction and 3 hours of independent practical exercises.
We use breakout rooms for group discussions and exercises, polls, chat, and Q&A to engage participants and obtain feedback during the sessions.
Total Hours: 9 hours of instruction and 3 hours of independent exercises.

This workshop will be hosted over Zoom and is part 1 of a 6-part series.
About the Presenter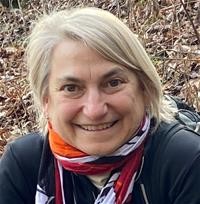 Lisa Moretto is the President of RGI International, Inc. and has 27 years experience teaching business and technical communication courses. Her courses consistently receive positive reviews saying she is an engaging and interactive presenter. Lisa is a frequent presenter for APEGS (Saskatchewan) and EGM (Manitoba). She has worked for IBM and Hewlett-Packard as a professional technical communicator and she teaches technical professionals that they too, are technical communicators.
Lisa holds a BSc in Technical Communication and an MSc in User Interface Design. She has co-authored Get to the Point!, Guidelines for Report Writing, and Technically Write! with Prentice Hall, and Writing Reports to Get Results with the IEEE Press. Lisa has taught in the School of Engineering at the Rochester Institute for Technology and is a Past President of the Rochester Engineering Society. She is a member of IEEE Professional Communication Society. She is co-founder of the Centre for Technical and Engineering Leadership.
Speaker:

Lisa Moretto

Cost:
Eligible CPD Hours:

12

Registration Deadline:

April 12, 2022