Register by April 21, 2022
Join us as we celebrate some of the best and brightest in the engineering and geoscience professions in Alberta at the virtual Summit Awards Gala on Thursday, April 21.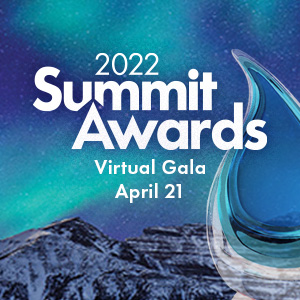 The evening will highlight the amazing work of seven accomplished professionals and two groundbreaking projects—chosen from nominations sent in by fellow members, colleagues, students, and the public—and how they benefit our local communities, provincial neighbours, and society as a whole.
An Event-full Evening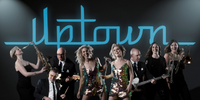 The party starts during the virtual reception as UPTOWN performs live music from its repertoire of more than 400 songs spanning six decades of chart-topping hits.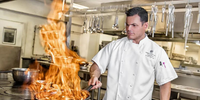 Take a break from dancing and pop into Executive Chef Serge Belair's culinary demonstration and learn how to make two mouthwatering appetizers you can impress your friends with at your next gathering.

---
For the second year in its history, the Summit Awards Gala is free to attend. Don't miss out on an incredible evening and the chance to celebrate trailblazers in the professions. Register before April 21.
APEGA's Summit Awards Gala is proudly brought to you by The Personal.
Registration Deadline:

April 21, 2022