Medicine Hat Branch AGM | Alberta's Hydrogen Roadmap and Southeastern Alberta: Stepping into Alberta's Renewable Heartland
Register by March 2, 2022
The Medicine Hat APEGA Branch is hosting our 2022 Annual General Meeting (AGM). The AGM will highlight the initiatives the Medicine Hat Branch has brought forward over the past year and welcome a new executive.

The evening will feature a presentation on Alberta's Hydrogen Roadmap and Southeastern Alberta: Stepping into Alberta's Renewable Heartland.

The global energy transition is well underway and Medicine Hat and the southeastern Alberta region are leading the way. With an ambition towards being Alberta's Renewable Heartland this presentation will highlight the role hydrogen will play in our energy evolution. With the Province setting the pathway with their Hydrogen Roadmap Southeastern Alberta is uniquely positioned. The presentation will provide an overview of the hydrogen roadmap and cover the opportunities that will be available for the region. It will focus on employment and business generation opportunities and the role professional organizations such as APEGA will play in the roadmap. Will we see a hydrogen production plant in the area? What are the possible uses for hydrogen specific to our area? Will we be blending hydrogen in our fuel systems? These questions will be discussed. In addition we will hope to cover how carbon sequestering and other renewable energy resources fit with the hydrogen ambitions.
About the Presenter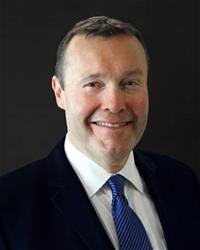 Bradley D. Maynes, P.Geol. has over 35 years of experience in the energy industry much of which has been spent in leadership and executive roles. Starting out as a prospecting oil and gas geologist for mostly junior companies he eventually co-founded and led his own public energy company. He followed this up with executive roles with global companies such as Equinor where he spent seven years including two years in Europe where he worked on a team that had responsibility for the world's first offshore carbon sequestering project. Brad has worked for the City of Medicine Hat since 2015 in a variety of roles and is currently the Managing Director for Energy & Infrastructure. He recently joined the Board of a new geothermal company and has been an active supporter of multiple professional societies including APEGA, CSPG and the AAPG. Originally from Saskatchewan he has called Alberta home for over 50 years. With two grown children he and his wife avidly pursue any type of outdoor recreation they can find.
Speaker:

Bradley D. Maynes, P.Geol.

Cost:

Free

Eligible PDH:

2

Registration Deadline:

March 2, 2022