Webinar | Alberta's Transitioning Economy
Register by October 18, 2021
This webinar will provide insights into how oil and gas professionals can assess opportunities to leverage their oil and gas skills and experience into Alberta's renewable energy sector and emerging cleantech within oil and gas.

Topics to be covered:

Outlook for Alberta's renewable energy sector (wind, solar and geothermal) and the adoption of clean technologies within the oil and gas industry and the impact on employment opportunities
Career transferability assessment: oil & gas into renewable energy
Career transferability assessment: oil & gas into cleantech
Resources to focus your market research and monitor opportunities
Strategy and action planning to increase your resilience during job search
Learning Objectives
Participants can assess their path to potential employment in renewable energy and cleantech in oil & gas by:
Gaining a better understanding of Alberta's renewables and cleantech sectors and their skill and occupational requirements
Conducting effective market research to better assess individual transferability and potential timing of employment
Developing strategies to enhance resiliency and productivity during a job search
Tangible Take-aways
Overview of sector and occupational assessment opportunities for oil and gas workers in Alberta's renewable and cleantech sectors
Introduction to tools and resources to support career transition planning
Resources for conducting market research
About the Presenters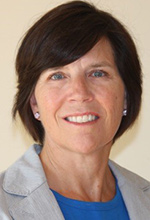 Pat Hufnagel-Smith has over 20 years' experience providing clients with analysis and insights into the dynamics of Canada's labour market; emerging trends and occupations; and short-, medium-, and long-term workforce requirements as evidence to inform talent strategy. In addition to a bachelor of arts in sociology and a certificate in adult education and facilitation, Pat holds a master's certificate in project management.
Pat has been working in the field of labour market adjustment since 1992 and was instrumental in the development of the cross-sector/occupational methodology used by PetroLMI and others for assessing transferability and suitability of talent across industries.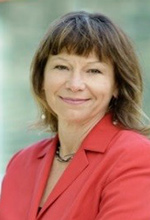 Cheryl Knight was the founding executive director and CEO of the Petroleum Human Resources Council of Canada (now PetroLMI). Since 2013, she has been an independent consultant and continues to be one of Canada's recognized experts in oil and gas workforce issues and labour market intelligence. Cheryl has more than 30 years of experience in organizations of all sizes in the energy, financial, transportation, and post-secondary education sectors.
Her education includes a bachelor of arts (honours) in psychology, a master of education in counselling, and a strategic workforce planning certificate. She is a recognized expert in understanding trends and influences on Canada's labour market and has been a featured speaker at multiple human resources and technical conferences.
Speaker:

Cheryl Knight & Pat Hufnagel Smith

Cost:
Eligible PDH:

2

Registration Deadline:

October 18, 2021