Webinar | Alberta's Innovation Ecosystem: Bringing Advanced Technology Products to Market
Register by June 14, 2021
There are many resources in the innovation ecosystem for entrepreneurs in Alberta. With an abundance of support in areas ranging from technical and engineering services to funding and mentorship, this is an excellent time to start a company and bring a new advanced technology product to market. Many potential entrepreneurs may not have considered this path, but this time of market disruption is showing us that there are emerging opportunities for starting a new technology company.
Learning Objectives
Awareness of local resources available to advanced technology start-ups
Familiarity with the process of commercializing a technical innovation
Self-assessment of the emotional dimensions involved in starting a business and forming a team of founders
About the Presenter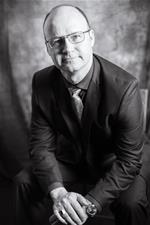 Neil Goud P.Eng. has over 25 years of technology industry experience in new product introduction. His background includes many years as a product designer, product life cycle manager, and strategic planner. Neil is also named inventor on a patent. He has worked with ACAMP for 9 years supporting Alberta start-ups as they commercialize advanced technology products.
Speaker:

Neil Goud, P.Eng. MBA

Cost:

Free

Eligible PDH:

1

Registration Deadline:

June 14, 2021