Webinar | 5 Habits for Investors and Retirement Planning
Register by June 14, 2021
The 5 Habits of Highly Effective Investors presentation will cover:

Fundamental investment principles and investor behaviors that hold true in good markets and in volatile markets
The 5 habits of highly effective investors
COVID-19 resource links that are relevant to their financial, physical and emotional wellness
We will then follow up with the "Retirement Has Changed: What's Your Next Move?" presentation. In this presentation we will discuss how to take inventory of current assets and determine how much money investors may need during retirement. Participants will learn how to organize and record financial assets, set realistic goals for retirement spending, determine if they are on track to reach goals and reevaluate their strategy if necessary.
Brought to you by the Lakeland Branch. Everyone is welcome to attend.
About the Presenter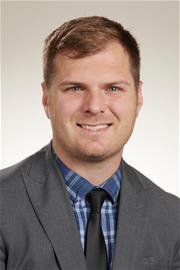 Bryan Krawchuk completed his Bachelor's degree in Commerce from Grant MacEwan University in 2012. Upon graduation he moved back to his home town of Bonnyville, AB to work in the oil and gas industry. After gaining some valuable experience working for a service provider and then with Canadian Natural Resources as a field and plant operator, he made a career change in 2017 to join Edward Jones. As a financial advisor, he has been able to thrive in a role partnering with clients to achieve their financial aspirations.
The challenge of developing and implementing tailored solutions for each and every client is important to him because investing is not one size fits all. He works diligently to uncover his clients financial goals and uses a holistic approach to determine the best path forward in achieving those goals.

He and his wife Brittany have a dog and a cat: Finn and Rue. They enjoy spending time at the lake with friends and travelling.
Speaker:

Bryan Krawchuk

Cost:

Free

Eligible PDH:

1

Registration Deadline:

June 14, 2021