Webinar | Constructive Conflict Management
Register by April 13, 2021
The session begins with a discussion relating to why difficult people act as they do, then transitions into the need for professionalism and offers strategies for managing our own emotions as well as strong emotions commonly encountered in others during difficult interactions. It also explores the need to focus on inquiry (seeking information) as opposed to advocacy (providing information) as a conflict management strategy. This session includes a presentation of active listening skills and other tangible tools for managing conflict constructively. It will conclude with a strategy for defusing angry and verbally aggressive people.
Participants will learn how individual perceptions, assumptions and mindset affect thoughts, behaviours and attitudes and ultimately the outcome of inter-personal interactions. Participants will recognize the need for professionalism, learn strategies for managing their own anger during difficult interactions and strategies for managing strong emotions in others. Attendees will gain an understanding of the value and application of active skills which include: paraphrasing, labeling emotion, empathic response, summarizing, confronting statements, use of "I" Messages, use of silence and a number of strategic questioning techniques. As a final module, participants will be provided with a verbal strategy for defusing angry and escalated people.
About the Presenter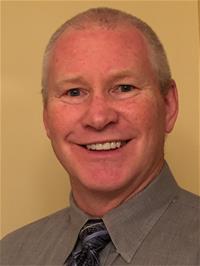 Gary McDougall is a retired police officer who served with the Calgary Police Service for 25 years; the last 9 years of his career, Gary was a member of the Hostage/Crisis Negotiation Team. He served as both a Team Leader and Training coordinator for the Calgary Hostage Negotiation team and upon retiring in 2006, Gary formed a company called Conflict Solutions. He is currently on the speaking circuit, delivering training in a number of disciplines which include effective negotiation skills, conflict management, dealing with difficult clients, ethics in the workplace and workplace violence issues.
Gary is also a member of the Canadian Speakers Bureau as well as a Lead Instructor for the National Tactical Officer's Association and in that capacity, he travels around North America teaching crisis intervention and hostage negotiation skills to law enforcement agencies.
Gary is both a graduate of the FBI Hostage Negotiators Training School and has also served as an Instructor at the FBI Training Academy in Virginia, assisting in the training of new FBI Hostage Negotiators.
Speaker:

Gary McDougall

Cost:

Members: $90.00

Non Members: $95.00

Eligible PDH:

2

Registration Deadline:

April 13, 2021