Webinar | Applicant Tracking Systems: Understanding the Technology and Systems to Help your Job Search
Register by April 11, 2021
Have you ever wondered where your resume goes when you hit submit? Did it go to someone's email, a corporate management system, or just into a big black hole? As technology evolves, how we apply to jobs continues to change. Some companies use an online screening tool known as an Applicant Tracking System which parses and screens resumes before a human being ever sees it.
This session will cover and answer the following questions:
What is an Applicant Tracking System? (ATS)
How do you know you are applying through an ATS?
How does an ATS work?
Why do companies use these when looking for candidates?
How can you increase your chances of getting your resume into the YES pile?
About the Presenter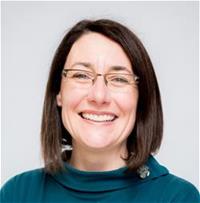 As a Certified Career Development Professional (CCDP) with over 16 years' experience, Lise Stransky has helped hundreds of clients identify their values, interests and skills in order to make informed career decisions. She has also managed, planned, and unplanned transitions in her own career. Her formal education includes: a BA from the University of Guelph, Career Development Practitioner Certificate, and certificates in Emerging Leaders, Mental Health First Aid and Personality Dimensions.
In 2018, Jobscan named her one of the top Career Coaches to follow on LinkedIn. Lise is known as a dynamic and engaging facilitator. Her curiosity and passion for all things career results in workshop participants leaving inspired, hopeful and confident.
Speaker:

Lise Stransky

Cost:

Members: $70.00
Non Members: $75.00

Eligible PDH:

1.5

Registration Deadline:

April 11, 2021