Webinar | How Wearable Technology Revolutionizes our Life
Register by March 1, 2021
COVID has fundamentally challenged and changed the way construction and engineering projects are executed. In this new world, travel is non-existent, communication lines are stressed, and on-site personnel feel abandoned.
This presentation by Zachary Wassenberg and Ahsan Upal will cover the approach Burns & McDonnell is taking to support client projects during COVID – wearable technology. The benefits of wearable technology are well documented under normal operating conditions. This presentation will dive into wearable's impact on utility, oil and gas, and facility projects during COVID. The results will cover safety, business continuity, and rapid organizational change.
Brought to you by the Edmonton Branch. Everyone is welcome to attend.
About the Presenters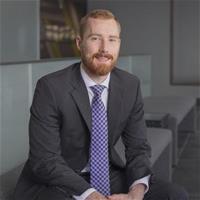 Zachary Wassenberg is an Innovation Manager at Burns & McDonnell with a focus on extended reality, wearable, and GIS technologies. Zachary has been leading the wearable technology program at Burns & McDonnell for four years and has successfully deployed an enterprise wide wearable solution with over 1,000 users. Prior to his Innovation Management role, Zachary was a substation design engineer for five years. His substation work includes five design-build substations and power plants across the United States and Canada. Zachary is a Professional Engineer in the state of Kansas and has a bachelor's degree in electrical engineering from Kansas State University.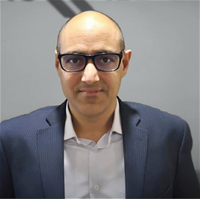 Ahsan Upal leads business development in Canada for Burns & McDonnell, an EPC engineering firm specializing in all aspects of power generation, transmission and distribution, storage and renewables with 55 offices globally including in Calgary and Toronto. Ahsan has 20 years of experience in engineering and projects leadership roles with an electrical transformer manufacturer, major electric and oil/gas pipeline utilities and consulting firms managing teams to execute major infrastructure projects in power, pipelines and utility telecommunication networks.
Ahsan worked with AltaLink managing transmission projects in northern Alberta, with Enbridge leading development and execution of Canadian pipeline expansion projects and then consulted with the AESO on the 500kV Fort McMurray West Transmission project before joining Burns & McDonnell in 2015. Ahsan is a professional electrical engineer and just finished his 3-year term as the Canadian chair of Industry with IEEE and has served on boards at The Alex Community Health and Industrial Power Consumers Association of Alberta (IPCAA). Ahsan is an active member of the Canadian Electricity Association and member of Calgary and Ontario Chambers.
Speaker:

Zachary Wassenberg & Ahsan Upal

Cost:

Free

Eligible PDH:

1

Registration Deadline:

March 1, 2021