Webinar | Let's Start Talking Again: Leading Through Communication
Register by February 28, 2021
We communicate more than ever because of email, text and social media, but are we losing the ability to have valuable conversations needed to move organizations forward?
Communications expert Grant Ainsley's presentation teaches how teams can communicate more effectively. He says far too often, important conversations aren't being held, or if they are, they're not being done very well.
This session will help participants communicate better in the workplace and with external clients as well. It contains simple, but powerful tips that they can implement right away to help them communicate better.
Learning Objectives:
Speak better and gain confidence to communicate effectively
Prepare for, and have difficult conversations
Build "cultures of communication" within their organization

About the Presenter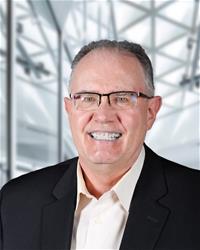 Grant Ainsley is a former award-winning journalist and public relations professional who now works with politicians, business executives, association leaders and others to help refine their messages to the public. He's one of Canada's top media trainers and does workshops for clients across Canada. He also speaks about communications, social media and digital marketing. While in radio in Edmonton, he served as morning news anchor, did a daily talk show and had a role in management. He was also in charge of Communications for the City of Edmonton's Public Relations Department and for over a decade, was CEO of a large Alberta association.

He's the author of the book The Honest Spin Doctor on media relations
Speaker:

Grant Ainsley

Cost:

Members: $90.00

Non Members: $95.00

Eligible PDH:

2

Registration Deadline:

February 28, 2021