Webinar | Leading to Build Resilient Employees
Register by January 16, 2021
In the year 2000, the World Federation for Mental Health declared that mental health disorders were at pandemic levels! The recent COVID-19 pandemic has dramatically increased this concern. Corporate financial performance is driven primarily by skilled mental functions and a demand for human resiliency as underlying features of the "digital economy" workplace. Learn how to use neuroplasticity, positive psychology and modern research to build a resilient team. Most importantly, what can leaders do to effect large-scale change with little or no cost?
This session is important for anyone who wants to learn about building mental health resilience, not just leaders.
Learning objectives
The pandemic of mental health concerns in the workplace
Measures the Canadian government is taking towards mental health in the workplace
How leadership can assist employees with this pandemic through the science of neuroplasticity and resiliency
About the Presenter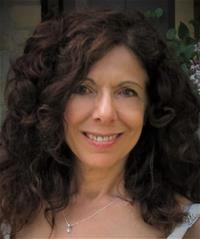 Rosemarie Nardella, a registered psychologist and University lecturer, has provided successful business consultation, and training in areas such as leadership, conflict management, career development, change management, and organizational culture. She has provided this training within corporate, university and government settings in Canada and internationally. In addition, she provides counselling for an EAP organization. Since the COVID-19 pandemic, she has seen first hand the important role that resilience plays with employees.
Speaker:

Rosemarie Nardella, Registered Psychologist

Cost:

Members: $70.00

Non members: $75.00

Eligible PDH:

1.5

Registration Deadline:

January 16, 2021