Webinar | Blockchain 101: Fundamentals for Engineers
Register by November 23, 2020
In 10 short years this technology has exploded in adoption and utility. A brand-new industry has been created, with a 400-Billion-dollar market capitalization, and billions invested in new business concepts and R&D. Countless software developers have migrated to this space, and it is advancing at an unprecedented pace. Blockchain is challenging the very foundations of traditional industries, including Banking, Real Estate, Health Care, Legal, Politics, Education, New start-ups, and soon it will overlap with traditional engineering paradigms.
Blockchains add trust to both A.I. and I.O.T. and this is just one-use case where engineers involved with process, instrumentation, and data flow should investigate this technology.
Blockchain is said to be the most important technological innovation since the beginning of the Internet. Some blockchain protocols are challenging the very architecture of the Internet and promise a new version of the Internet Web 3.0.
The session will focus on:
The history of blockchain
Current blockchain technologies
Emerging blockchain systems and innovations
Use cases for the engineering discipline
Examples and case studies
Resources and F.U.D. filtering
About the Presenter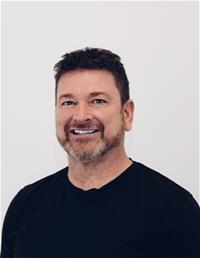 Derek Cormack is a Practicing Member, Founder of DXI3 Distributed Systems, and is currently an advisor on a BLOCKCHAIN Integration project with a leading Calgary based A.I. driven Data Processing company.
He has extensive experience in distributed node management, distributed software development, server builds, A.S.I.C. setup and maintenance, decentralised networks, consensus protocols and has been presenting ground-breaking topics at the Calgary Original Ethereum Meetup since 2015.
He has highly diversified corporate management experience, including countless projects for Ryan Energy, BJ. Services (Nowsco), and Petro Canada (Suncor).
Derek is a University of Alberta Engineering Alumni (1994) and attended University of Calgary Haskayne Entrepreneurial MBA (1999-2001), and the Inception Full Stack Developer Program in 2020. He is a self-taught programmer and hardware guru, his current stack includes Python, JavaScript, Flask, React, NodeJS and Linux. He is currently studying both Marlowe and Haskell in his spare time.
Speaker:

Derek Cormack, P.Eng.

Cost:

Members: $90.00

Non Members: $95.00

Eligible PDH:

2

Registration Deadline:

November 23, 2020