Webinar | The Presence Effect: Why How You Show Up Determines What Happens Next
Register by October 25, 2020
In interactions with others, presence is the go/no go factor that determines whether people say "Yes!" or "No way". Presence is the ability to be fully conscious and aware in the moment, creating a flexible, spontaneous and trusting relationship with co-workers resulting in greater productivity and team engagement.

By cultivating mindful presence, we can heighten our awareness of our impact on others, enhance our listening skills, more effectively manage our emotions and boost our emotional intelligence. In this eye-opening session, you will explore the impact of how you show up on a daily basis and why authentic presence is an optimal strategy for engaging people, creating better connections and improving performance.

In this session participants will learn:
why personal presence is a key factor in building relationships
the connection between emotional intelligence and personal presence
how to use focused attention to create awareness, clarity and calm
3 simple strategies for cultivating personal presence
About the Presenter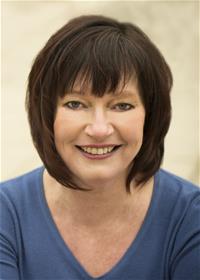 Mindfulness, productivity and life engagement expert, Laurel Vespi teaches audiences a whole new way of thinking about getting stuff done while being calmer and more focused in the process. Laurel shares simple and practical strategies, so people can reduce stress, improve workplace productivity and create moments of calm in the midst of a hectic and distracted world. Combining the principles of mindful living with proven productivity strategies, Laurel helps people close the gap between good intentions and achieving meaningful goals.

As the principal of Stone Circle Coaching, Laurel has more than thirty years of experience as an educator, consultant and group facilitator. She has a Master of Education degree, is a Certified Professional Coactive Coach (CPCC), and is credentialed as a Professional Certified Coach (PCC) from the International Coach Federation. Laurel has more than twenty years of experience in mindfulness practice, has completed training with Mindful Schools and is a Certified Lifestyle Meditation Teacher. Laurel is the author of 2 award winning books and the host of the popular podcast The Being and The Doing.
Speaker:

Laurel Vespi, M.Ed., CPCC, PCC

Cost:

Members: $70.00

Non Members: $75.00

Eligible PDH:

1.5

Registration Deadline:

October 25, 2020