Webinar | Safety Training
Register by October 8, 2020
Join this session to help define what safety legislation really means, from accident/incident investigations, inspections and the importance of having a joint workplace health and safety committee (JWHSC) and how to organize one. We will detail what the Government of Alberta is looking for in terms of health and safety in the workplace and how to comply.

You will leave with a good understanding of the basics of health and safety, including:

A good understanding of the new OHS Legislation (June 1, 2018)
What is required within having a Joint Workplace Health and Safety Committee? (JWHSC)
What training is required, and how to get the training?
Can and OHS officer hand out a ticket for not having a JWHSC?
What are the differences between a Near Miss/Incident/First Aid Report?
How to complete the above-mentioned forms properly, their significance and what to do with them
Covid 19 Pandemic Plan/Procedure's/Practices recommendation

This will include what types of information employers should think about having in the above-mentioned documentation
What to do if someone is afraid to come to work
What to do if someone comes to work with Covid 19
Proper Cleaning Techniques using Virex Solution
I have a toolkit that the AB Government has created that I can share with the group, and a workplace guidance handout for employers
About the Presenter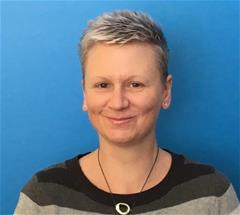 Leah Tkachyk, NCSO, is a Project Manager and Safety Specialist, with her own safety consulting company; LDT Safety. With over 20 years of experience in the health and safety industry. She has a background in health and safety management systems development and evaluation, which came from working with the Government of Alberta for 16 years. Leah holds a National Construction Safety Officer (NCSO) designation and has a diploma from the Government of Alberta in Occupational Health and Safety. Leah is also a member of the Canadian Society of Safety Engineers (CSSE), and volunteers on the Meeting and Events Committee.
Speaker:

Leah Tkachyk

Cost:

Members: $70.00

Non Members: $75.00

Eligible PDH:

1.5

Registration Deadline:

October 8, 2020