Register by February 12, 2020
Join the APEGA Medicine Hat Branch for dinner, a speaker and their annual general meeting (AGM), where branch business will be discussed and the new branch executive will be elected.
The dinner will be buffet style consisting of:
Hot Roast Beef in Au Jus
Roasted Chicken (quarters) with BBQ sauce
Green House Salad/Potato Salad
Mixed Vegetables
Baby Roasted Potato
Gravy
Dinner Buns
Finger Desserts
Are you interested in volunteering for the Medicine Hat Branch? Find out how!
About the Presenter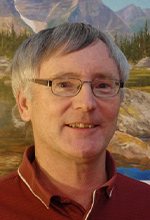 Ken Gregory, P.Eng., graduated in mechanical engineering from the University of British Columbia in Vancouver in 1978. He worked in the oil and gas industry in Canada from 1978 to 2012. He is also a life member of APEGA.
Ken studied climate science for nearly 13 years and is active in the field of climate science. He is a past-president of the Friends of Science Society as well as a current director of the society and webmaster for the FriendsofScience.org website. Ken also writes the "Science News" section of the Friends of Science quarterly newsletter and is author of the climate science newsletter "CliSCi".
Where:

Cypress Club
218 6 Ave SE
Medicine Hat, AB T1A 2S5

Speaker:

Ken Gregory, P.Eng.

Cost:

$20

Registration Deadline:

February 12, 2020
Register Now