Calgary Branch Luncheon and AGM: The Challenge of Energy Infrastructure Development in Canada
Register by January 26, 2020
This luncheon will begin with the APEGA Calgary branch annual general meeting (AGM), where branch business will be discussed, and the new branch executive will be elected.
We will also hear about Alberta's oil and gas producers and pipeline companies, who rank among the most technically capable in the world, yet they struggle to gain public support for needed engineering infrastructure. Western Canada's oil sands and tight gas resources could supply more than 5% of global oil and natural gas demand for decades to come, but are not getting federal government support to develop valuable resources and move them to market.
The Canadian oil and gas industry was hit hard by the 2015 global oil price collapse. In addition, they must deal with onerous price differentials caused by delayed pipeline expansions and blockades against new pipelines to tidewater. Activist opposition remains strong, but cracks are beginning to emerge – will the top-tier pipeline and field development companies be willing to take the risk of "trying again"? Will Canada's governments and courts come to realize that they can address CO2 emissions and also continue to provide much-needed energy to global markets? Will oil and gas remain both economically and environmentally competitive? Hal Kvisle will discuss these issues and propose a path forward.
About the Presenter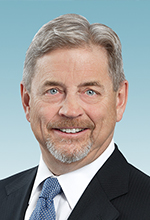 Hal Kvisle is a native of Alberta. He has held leadership positions in the Canadian and international energy, as well as pipeline and power generation industries over the past three decades. He currently serves as board chair of ARC Resources Ltd, board chair of Finning International, and as a board member of Cenovus Energy. He previously served as a board member of the Bank of Montreal, TransCanada Corporation, Talisman Energy, Methanex Corporation, Fletcher Challenge Canada, Norske Skog Canada, PrimeWest Energy, and Cona Resources.
Mr. Kvisle was CEO of Talisman Energy from 2012 to 2015, CEO of TransCanada Corporation from 2001 to 2010, and was recognized as Canada's CEO of the Year in 2008. He received the Canadian Business Leader Award in 2009, the University of Calgary Distinguished Business Leader Award in 2010, and the Fraser Institute Founder's Award in 2011.
He holds a bachelor of science degree in engineering from the University of Alberta and a masters in business administration from the Haskayne School, University of Calgary. He served as board chair of Mount Royal University from 2002 to 2007 and currently serves on the advisory council of the Canadian Centre for Advanced Leadership at the Haskayne School, University of Calgary. Mr. Kvisle served for many years as a board member and national board chair of the Nature Conservancy of Canada, and currently serves as co-chair of a national fundraising campaign for that organization.
Schedule
Registration: 11:15 a.m.
Lunch: 11:45 a.m.
Presentation: 12:15 p.m.
Where:

Fairmont Palliser 133 9 Ave SW Calgary, AB T2P 2M3

Speaker:

Harold (Hal) Kvisle

Cost:

Members: $50
Guests and non-members: $60
Students: $25

Registration Deadline:

January 26, 2020
Register Now