Emerging Professionals Summit
A Virtual Experience | September 26, 2020
How do you equip yourself with the right skills and knowledge to start your career off strong?
What are the skills you need as an emerging professional?
The Emerging Professionals Summit 2021 will be held virtually in September. The Summit is an engaging day of interactive learning, informative discussions, and networking opportunities for members-in-training and post-secondary students. The event will be held virtually using a partner platform featuring the latest engagement features that will make it nearly as easy to connect with speakers and other attendees as in-person events.
The summit is building upon and expanding on a combination of the previous student conference and members-in-training bootcamp providing a forum to gain practical knowledge and skills. Join post-secondary students, APEGA members-in-training, and professional members as we work together to advance as professionals.
Our speakers include industry leaders and APEGA representatives who will help you understand your professional responsibilities, gain workplace skills, and take your career to the next level.
The summit will wrap up with a networking reception­­—an evening to build your network and demonstrate your own personal brand.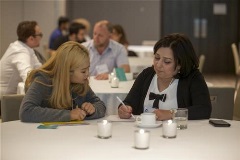 Why Should You Attend the Emerging Professionals Summit?

Attend interactive professional development sessions on branding and transferrable skills

Learn about workplace communication and professionalism

Understand how to register and maintain good standing with APEGA

Kick-start your job search by participating in rapid resume reviews and speed mock interviews

Take your networking skills to the next level by interacting with fellow students, young professionals, and industry leaders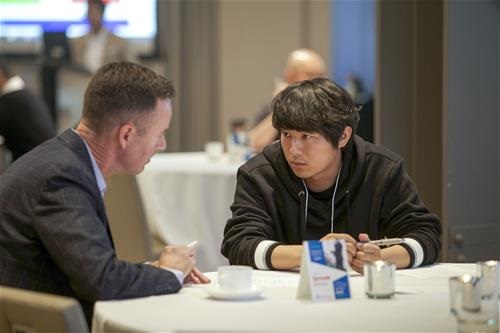 Schedule at a Glance
| Time | Event |
| --- | --- |
| 9:15 a.m. – 10:15 a.m. | Opening Keynote |
| 10:30 a.m. – 12:00 p.m. | Breakout Sessions |
| 12:00 p.m. – 12:30 p.m. | Lunch break |
| 12:30 p.m. – 2:00 p.m. | Breakout Sessions |
| 2:15 p.m. – 3:45 p.m. | Breakout Sessions |
| 4:00 p.m. – 5:00 p.m. | Closing Keynote |
| 5:00 p.m. – 7:00 p.m. | Networking mixer |