Calgary Branch PD Evening: Variances, Application, and Updates of Gas Code Regulation
5:30 pm - 8:45 pm
Register by December 1, 2019
The 2020 versions of the B149 gas codes adopted by regulation in Alberta are anticipated for publication on or about January 2020. In Alberta, automatic code adoption has been established for the gas codes, and they are anticipated for enforcement approximately 12 months from the date of publication.
There have been significant changes in the codes that have involved substantial relocation and editing of all of the referenced codes. Additions to the code primarily address challenges that involve new technologies, complex projects, and new ways of applying codes within residential, commercial, and industrial installations. There has also been the introduction of some objective based processes through annexes.
Additional challenges that involve the required approval of uncertified gas-fired equipment through the use of certification bodies, inspection bodies, and now engineers with the authentication variance issued July 2019 will be discussed.
About the Presenter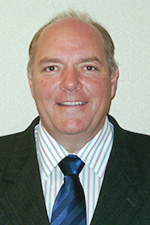 Sidney Manning joined Alberta Municipal Affairs as the chief plumbing and gas administrator in 2009. Sidney has more than 30 years experience in the construction industry and inspections, gibing him extensive knowledge of large mechanical systems, with a focus on controls and pneumatics, hydronic heating, forced air systems, as well as the full scope of plumbing and gas installations. Sidney contributes to the development and implementation of gas codes by national participation in the Interprovincial Gas Advisory Council as well as numerous subcommittees. The Canadian safety system is supported through participation on the Accreditation Advisory Panel with the Standards Council of Canada as well as steering committees for gas with CSA and internationally for alternate fuels and vehicles.
Where
APEGA Calgary Office
Windsor Conference Centre


2200, 700 2 Street SW


Calgary, AB

T2P 2W1

Date
December 5, 2019
Time

Dinner: 5:30 p.m.

Presentation: 6:00 p.m.

Speaker

Sidney Manning
Chief Plumbing and Gas Administrator,

Alberta Municipal Affairs

Cost

Members: $30

Non-members: $40

Registration Deadline
December 1, 2019