APEGA M.I.T. Boot Camp - Speakers
For the M.I.T. Boot Camp, we are excited to present the following speakers. They are listed in alphabetical order by first name.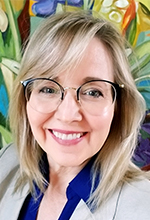 Divona Herzog, MCE, Essential Skills Group Inc
For more than 30 years, Divona Herzog has been helping organizations and individuals solve their communications issues and build strong teams. In addition to being a partner at Essential Skills Group Inc, a busy consulting practice, she leads workshops on communications and organizational development. Divona has a master's degree in adult education with a focus on strategic dialogue.
Sessions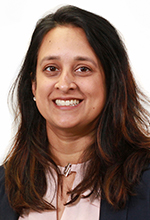 Erum Afsar, P.Eng., APEGA Director, Enforcemen
Erum is a builder, creator, and tree-shaker. She earned her bachelor degree in applied science from Queen's University in Civil Engineering. She is currently Director, Enforcement, with APEGA and is responsible for both the compliance and discipline functions of APEGA. Before joining APEGA, Erum worked for both public and private sectors. She passionately believes that the process of collaboration and consultation is the path to producing better results. Over her career, she has had the privilege of building communities across Alberta and Saskatchewan.
Session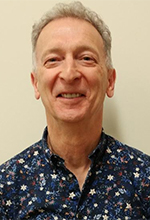 Franco (Frank) Saccucci, MBA, BComm, Macewan University
With more than 20 years experience as an educator, Franco is a tenured faculty member at Macewan University as well as a lecturer on executive education at the University of Alberta. He is a published author and international speaker. One of his research interests is personal financial wellness. Franco earned his MBA in 1986 and BComm in 1983.
Sessions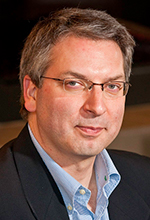 James Orr, Director, Alberta Municipal Affair
James Orr is the Director, Standards Development, Building, Energy, Fire and Accessibility with Community and Technical Support Branch, Public Safety Division, Alberta Municipal Affairs. He is responsible for the development and implementation of codes and standards related to these safety code systems and the Safety Codes Act in Alberta. James is also the chair of the Provincial Territorial Policy Advisory Committee on Codes (PTPACC), which provides provincial/territorial input to the Canadian Commission on Building and Fire Codes and the National Research Council on the development of the national construction and fire protection codes.
Sessions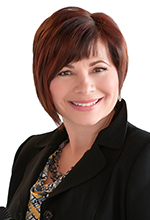 Joanne Blake, AICI, CIP, Founder of Success Inc
Joanne Blake, AICI, CIP, is the founder of Success Inc. and a professional speaker, author, trainer, and certified image professional. She is one of only 170 image consultants worldwide with this designation. Joanne provides presentations to diverse client groups ranging from corporate to construction all across Canada. She has enjoyed presenting to APEGBC audiences and engineering firms for over 10 years.
Sessions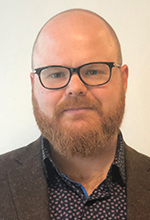 Kristopher (Kris) Schmaltz, Administrator of Certification, Safety Codes Counci
Kristopher (Kris) Schmaltz is the Administrator of Certification for the Safety Codes Council. He is responsible for administering the programs that certify and designate powers to safety codes officers, master electricians, and permit issuers. This role includes issuing, renewing, suspending, or cancelling certificates of competency and designations of power under the Act. Prior to joining the Council, Kris worked in private industry as a management consultant and with the Government of Alberta in the Public Safety Division as a policy analyst.
Sessions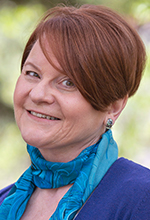 Margaret Miyagishima, BA, MS, CPHR, PC
Margaret is a coach, facilitator, and trainer. She began her career in human resources, working in a variety of public and post-secondary environments in the US and Canada. Margaret started her consulting practice several years ago and has since added executive coaching to the mix. Her personal approach and empathy serve her well when connecting with her clients and achieving their desired results, in either group or individual settings. Her coaching clients include new, emerging, and experienced leaders, professionals within organizations, and fellow coaches in a mentor coaching relationship.
She is a licensed practitioner with Insights Discovery®, a Coaching out of the Box® licensed trainer, a licensed associate with Powerful Professionals, and a EQi 2.0 and EQi 360 certified practitioner. Margaret completed a graduate certificate in executive coaching at Royals Roads University in Victoria, BC. She has a bachelor degree in psychology and a master's degree in human resource economics. Margaret was the president of the Calgary Charter Chapter of the International Coach Federation (ICF) in 2017 and is an ICF certified coach at the professional certified coach level.
Sessions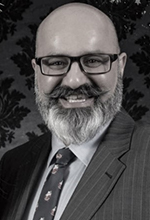 Pal Mann, P.Eng., MDS, CD, Director of Professional Practice, APEG
After a 33-year career in the Armed Forces as a Canadian military engineer, Pal joined APEGA as the Director of Corporate Services in 2015. After almost two years of supporting APEGA's information technology, human resources, and finance functions, Pal moved into the position of Director of Professional Practice in 2017.
APEGA's Professional Practice department is accountable to the Practice Review Board, and the portfolio is responsible for three pillars: the development and maintenance of Professional Practice Standards and Guidelines, the administration of the Continuing Professional Development Program, and the conduct of Professional Practice Reviews. Professional Practice aims to become the centre of excellence for advising all stakeholders on the obligations and expectations related to professional conduct within the professions of engineering and geoscience in Alberta. APEGA's Professional Practice team continues to grow in size, as does its capability to assist licensed professionals, permit holders, and the public.
Sessions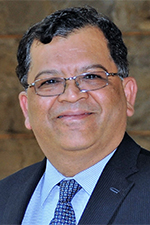 Saumya (Sam) Barua, P.Eng., FEC, MBA, Compliance Manager, APEG
Saumya (Sam) Barua, Compliance Manager at APEGA, has practiced engineering for over 37 years in North America, South America, the Middle East, South East Asia, and South Asia. Over the past decade, Sam has delivered major projects in Alberta's oil sands for Suncor, Syncrude, Shell, Husky, and TransCanada. As a Responsible Member of global engineering, procurement, and construction (EPC) companies like Jacobs, WSP, and Amec Foster Wheeler, and an ex-member of APEGA's Practice Review Board, Sam brings a unique hands-on experience as a professional engineer and a regulator of the Engineering and Geoscience Professions (EGP) Act.
Sam is passionate about mentoring and received APEGA's prestigious Mentor of the Year Award in 2015 and, more recently, the Fellowship of Engineers Canada (FEC) for his contributions to the engineering and geoscience professions. Sam is currently spearheading APEGA's Compliance department and is responsible for ensuring only registered members and companies with a permit to practice are conducting engineering and geoscience in Alberta.
Session