Benefits of Learning with a RoboGarden Course
There are eight different industry speakers, focused on a variety of areas, who will join students via live videos or in-person presentations. Speakers will share their insights and help students understand what it takes to succeed in today's digital world.
Students will also learn:
How these skills can help them at work or business
What to expect in the real world when they finish the course
Industry speakers are available for the students whenever they need to connect for informal discussions and questions.
It's not only about programming skills, but also understanding the business operations and decision making is among the list.
RoboGarden course programs have exercises that help students become successful.
In addition to the gained experience and skills which students will finish the course with, they will receive a certification from the Concordia University of Edmonton.
Before completion, RoboGarden will provide support for the graduate students by sending regular emails with paid freelance projects from several web-based sources to apply.
RoboGarden shares the news with graduate students on changes in chosen careers by informing them of new technologies, methodologies, and opportunities.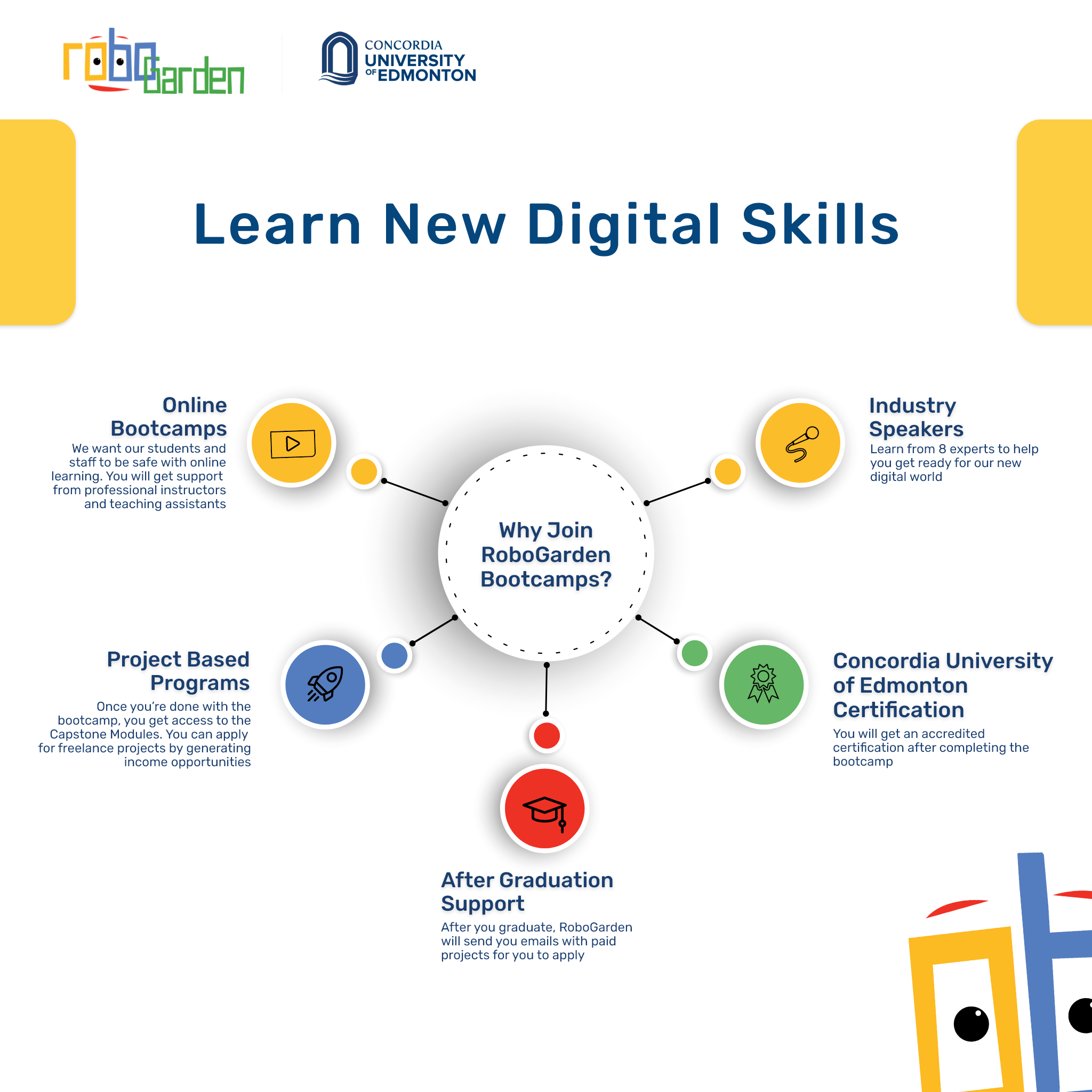 APEGA Members Get a Discount on RoboGarden Bootcamp Fees
RoboGarden and Concordia University of Edmonton are offering APEGA members and staff a 25% discount for the courses; each course would then cost $4,495 +GST per person instead of $5,995 +GST which is the price offered for the public.
What Past Students Have to Say about RoboGardens Bootcamps
"The course is very comprehensive and well thought out. We get a ton of support from our instructors and TAs to ensure our success in the class and beyond"
James Chew, Full Stack Web Development Course Graduate
"This course has drastically improved my digital skills. I can confidently compete in any industry needing data analysis, which is rapidly growing. This course is perfect for anyone needing a competitive advantage in the job market"
Vadin Savanvkov, Machine Learning & Artificial Intelligence Course Graduate
---
This article is being provided by APEGA on behalf of Concordia University of Edmonton (CUE) and RoboGarden which has a group sponsorship agreement with regards to online professional development courses for our members.