Secondary Professional Liability Insurance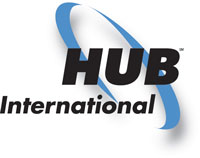 Your annual APEGA membership dues include coverage in the national Secondary Professional Liability Insurance Program (SPLIP). SPLIP protects individuals who are not consultants, if the individual is not an employer, principal, or another decision maker in a firm. SPLIP does not cover firms, corporations, public entities, or employers.
SPLIP protects you if you:
are an employee for a non-consulting firm and perform professional services in the course of that employment
are between jobs, if your past employer does not continue professional liability insurance
incur legal expenses while reporting the professional misconduct of another member
This program includes coverage for prior acts, pollution, copyright or patent infringement, personal injury, estate, retirement, incidental consulting, whistle blowing, libel, and slander.
Pro-Form Sinclair Professional provides this service as an Engineers Canada–negotiated benefit for APEGA.
This unique coverage helps protect both you and the public in numerous situations.
Watch a video overview of SPLIP Watch a video about the SPLIP whistle blower policy

How to Redeem
Pro-Form Sinclair Professional Program Hotline: 1-800-361-9080

Website