Recipients of the Geoscientists Canada Fellowship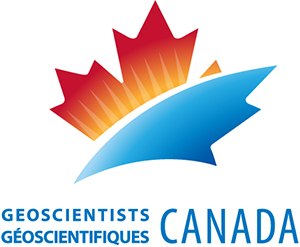 APEGA and Geoscientists Canada are proud to congratulate the 2020 recipients of the Geoscientists Canada Fellowship.
The Geoscientists Canada Fellowship program honours individuals who have given noteworthy service to the geoscience profession, through service to Geosicentists Canada, service to one of the constituent associations of Geoscientists Canada or service in another capacity. The expertise and dedication of these professionals is a reflection of the thriving geoscience community in Canada and is a credit to the profession.

Congratulations to the 2020 Geoscience Fellows in Alberta
Ahmed Ali, P.Eng., FGC (Hon.)
Margaret Allan, P.Geo., P.Eng., FGC
Saumya Barua, P.Eng., FGC (Hon.)
Tapas Das, P.Eng., FGC (Hon.)
Malcolm Edirisinghe, P.Eng., FGC (Hon.)
Matt Grobe, P.Geo., PhD, FGC
Ron Mah, P.Eng., FGC (Hon.)
Samuel Proskin, P.Eng., PhD, FGC (Hon.)
Cameron Sterling, P.Eng., FGC (Hon.)
Roy Sudipto, P.Eng., FGC (Hon.)
Charles Welsh, P.Geo., FGC