APEGA Student Conference 2019 - Speakers
For the APEGA Student Conference, we are excited to present the following speakers. They are listed in alphabetical order by first name.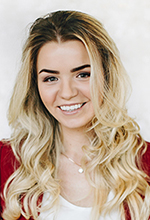 Ana Lokotkova, Personal Branding and Career Search Advisor

Ana Lokotkova is an independent personal branding and career search advisor based in Calgary. She helps professionals create a powerful online and offline presence, market their career stories, and get hired. Ana loves helping job seekers approach their job hunt with confidence, effective tools, and a clear action plan that gets them noticed. Her two big passions are public speaking and LinkedIn, which has become the main engine behind her coaching business.
Session: Be Linked-In, Not Linked-Out: How to Build Your Personal Brand Online at 1:00 p.m.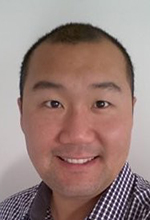 Andy Tong, Owner, Bicycle Repair Hub

Andy Tong has a graduate degree in geology and worked as an oil and gas geologist for 8 years. He is currently the owner of Bicycle Repair Hub, a mobile bike repair and service located in Calgary. In 2018, Bicycle Repair Hub was recognized by Canadian Cyclist Magazine as one of the Best Bike Shops in Canada. When Andy isn't driving the mobile bike shop, he spends time with his family, focuses on personal growth, and entertains new business ideas. See more about Andy on his LinkedIn profile.
Session: Panel Discussion: Through the Eyes of Entrepreneurs at 2:10 p.m.
Deanna Burgart, Professional Speaker and Indigeneer (Indigenous Engineer)
Deanna Burgart is a member of the Fond du Lac First Nation in Saskatchewan, Canada. She is a speaker, trainer, engineer, and mentor that has a talent for identifying gaps and providing solutions to systemic, organizational, and transformational change. Deanna has been working on Indigenizing curriculum for the Southern Alberta Institute of Technology (SAIT) and has taught many Indigenous students in pipelines and pipeline monitoring. In 2018, she joined the University of Calgary as their first Indigenous engineer-in-residence, where she supports students and faculty in Indigenization efforts. Deanna is a recipient of the 2018 American Indian Science and Engineering Society's (AISES) Blazing Flame Award, and she serves on the Canadian Indigenous Advisory Council to AISES, as well as serves as a volunteer with .caISES, the newly developed Canadian National AISES Gathering.She is also on the Indigenous Advisory Committee to the United Way in Calgary.
Session: Indigeneering™ Inclusion: Exploring Yourself, Embracing Diversity and Innovating the Future of Leadership at 1:00 p.m.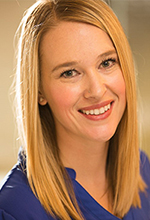 Erin Moffatt, Founder, Poop Heart
Erin Moffatt is a University of Calgary graduate with a BSC degree in Mechanical Engineering. She worked in the oil industry for over 15 years, and she created her company, Poop Heart, in 2016. Poop Heart's goal is to make gifts of laughter for all life's milestones and to raise awareness about poop and sanitation using her hilarious artwork. It's surprising to discover that 1/3 of the world's population do not have access to a toilet, which is why Poop Heart has teamed up with the Calgary-based non-profit Centre for Affordable Water and Sanitation Technology (CAWST). CAWST has already helped over 15 million people access water and sanitation across the globe. Poop Heart is proud to donate 10% of all proceeds to CAWST.
Session: Panel Discussion: Through the Eyes of Entrepreneurs at 2:10 p.m.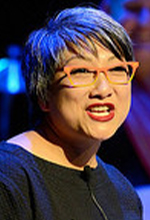 Eva Choi, Co-Founder and CEO, The Chocolate Lab Inc.
Eva Choi is a University of New Brunswick graduate with a degree in Geological Engineering. After a career in public works and oil and gas/geological modelling, Eva's latest chapter began in 2015 as the co-founder and CEO of The Chocolate Lab Inc., a chocolate artistry company that specializes chocolate confections. Located in Calgary's historic Chinatown, The Chocolate Lab is the winner of 14 International Chocolate Awards and the Northwest Chocolate Festival's Packaging Design Award (2018). The Chocolate Lab endeavours to have a culture of kindness and generosity in their work and service environments and are quickly becoming world leaders in chocolate artistry.
Session: Panel Discussion: Through the Eyes of Entrepreneurs at 2:10 p.m.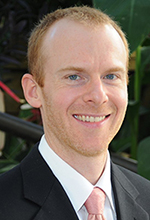 Jason Long, P.Eng., Founder, Engenuics Technologies
Jason Long graduated from the Schulich School of Engineering at the University of Calgary in 2002 and works as an electrical engineer in Calgary, Alberta. He has spent his career in the high-tech electronics industry, designing and working with products ranging from GPS tracking devices to military communications systems. Jason is a passionate volunteer and educator, teaching students about engineering applications and the importance of great communication, leadership, and relationship building. In 1999, while a student at Schulich, Jason started the Embedded in Embedded (EiE) university program and has run the program ever since, which is now over 2000 students in a dozen universities across Canada and in China. In 2010, Jason founded Engenuics Technologies, a company that specializes in engineering education. Jason is a senior member of the Institute of Electrical and Electronics Engineers (IEEE) and is currently working on his masters in engineering, specializing in STEM education.
Session: Panel Discussion: Through the Eyes of Entrepreneurs at 2:10 p.m.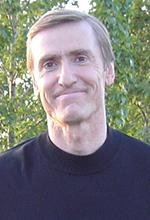 Patrick Keelan, PhD, Co-owner, Myriad Psychology Centre
Dr. Patrick Keelan is a registered psychologist with a private practice in Calgary at Mission Bridge Psychological Associates and in Cochrane, where he is the co-owner of Myriad Psychology Centre. Since 2001, he has been helping clients address many issues, including depression, anxiety, addictions, self-esteem, eating disorders, traumas, anger and stress management, as well as teaching couples skills to improve their relationships and giving athletes and other performers psychological skills to reach their potential. He is certified in cognitive behavioural therapy, which focuses on helping people change their thoughts and their behaviours to manage their emotions effectively. Dr. Keelan also supervises students training to become registered psychologists. He uses the same psychological skills which he teaches to his clients to succeed in his own endeavours, including marathons, triathlons, karate, and playing the piano.
Session: Managing Stress: A Game Plan at 10:45 a.m.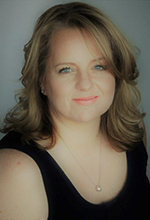 Philipa Hardy, Career Services Manager, APEGA
Philipa Hardy is a career practitioner with over 19 years of experience working with various client groups, including post-secondary students, emerging professionals, senior professionals, executives, and retirees. Her training and experience enable her to help others navigate and plan their career, work through job loss and career transitions, conduct successful job searches, and more. As the Career Services Manager at APEGA, she supports a growing team of staff to provide members with a variety of career development services and resources.
Sessions: Career Planning: Balancing the Curveballs at 10:45 a.m.; Networking for Professionals: Up, Down, and Sideways at 3:30 p.m.
Ross Lockwood, Management Consultant in Data and Analytics, KPMG
Ross Lockwood works as a Management Consultant in Data and Analytics for KPMG. He grew up in a small BC town before moving to Alberta, where he completed his BSc and PhD in Physics at the University of Alberta. Ross has been engaged in civilian astronaut research, volunteering to spend 120 days in a Mars simulation, spinning in a centrifuge at 6 Gs, and escaping from mock re-entry scenarios. His early career steps were marked with uncertainty and doubt. He shares his experiences and learnings in the hopes of reducing the friction that students experience transitioning into their first career.
Session: Non-Linear Career Paths: Trailblazing in the Modern Job Market at 9:00 a.m.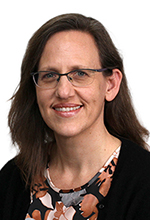 Sonja Schwake, PhD, SWC Project Coordinator, APEGA
Sonja Schwake, PhD, graduated from the University of California San Diego with a doctorate in anthropology and has more than 10 years of experience working in post-secondary and learning support services in the United States and Canada. Sonja is passionate about coaching students to realize their full potential and to get the most out of their university experience. Currently, she works as the Status of Women in Canada Project Coordinator at APEGA, researching the barriers that women face in engineering and geoscience workplaces.
Session: Time Management for Success: University Student Edition at 2:10 p.m.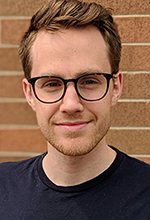 Travis Martin, Co-founder, Director of Product, Bootkik
Travis Martin is the co-founder and director of product at Bootkik, a Calgary-based tech platform for creating and sharing step-by-step guidance and expertise. Bootkik was named Alberta's Most Promising Startup by Startup Calgary and selected as one of 19 innovative startups to watch by Forbes. Travis has co-launched initiatives such as Made in Calgary, Calgary Gives, and Accessible YYC, all of which leverage technology to help build a city where everybody feels valuable and empowered.
Session: Panel Discussion: Through the Eyes of Entrepreneurs at 2:10 p.m.