The APEGA Curious Coders Club

The APEGA Curious Coders Club is back!
Master the basics of coding through engaging activities and join others across the province while developing your coding skills! These sessions are most suitable for students in Grades 4 to 6 and will occur virtually on Tuesday evenings from 6:30–7:30 p.m. (MT).
Participants will need access to a computer. Further instructions will be supplied upon registration.
The APEGA Curious Coders Club will have a maximum of 30 spots open for registration and all six sessions are included in the registration.
Details
Students from Grades 4 to 6 can participate in a six-session coding series occurring in April and May 2022. The APEGA Curious Coders Club is a series of introductory sessions for those unfamiliar with coding and wanting to learn more. Sessions are facilitated by different instructors and activities will be primarily focused on using the tool Scratch to build upon concepts and content from one session to the next.
Scratch is a coding language and online community where you can create your own interactive stories, games, and animations—and share your creations with others around the world! As young people create and share Scratch projects, they learn to think creatively, reason systematically, and work collaboratively. Scratch is a project of the Scratch Foundation in collaboration with the Lifelong Kindergarten group at the MIT Media Lab. It is available for free at https://scratch.mit.edu.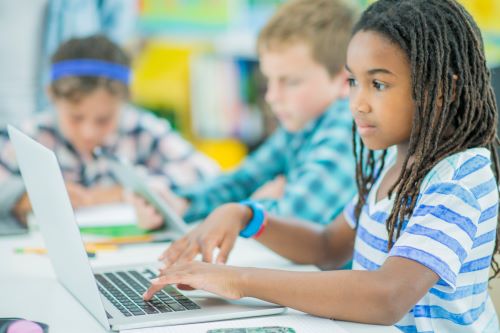 Cost
$20.00 plus GST (per registration)
Registration Deadline
Sunday, April 24, 2022
Time
Tuesdays, 6:30–7:30 p.m. (MT)
Schedule
Week 1 - April 26, 2022
Week 2 - May 3, 2022
Week 3 - May 10, 2022
Week 4 - May 17, 2022
Week 5 - May 24, 2022
Week 6 - May 31, 2022