Start off Strong: Attend APEGA's Virtual Emerging Professionals Summit
After the success of last year's APEGA Student Conference and Members-in-Training (M.I.T.) Boot Camp, APEGA is coming back with a special virtual event that will combine both audiences in one jam-packed day that's sure to inspire. The Emerging Professionals Summit is tailored to serve members-in-training and engineering and geoscience students the opportunity to discuss, learn, and network as they work together to advance as professionals.
"Attendees will be encouraged to take their experience into their own hands to maximize what they take from the event," says Shanice Bryce, APEGA's professional development officer. "This event provides attendees with opportunities for skill development, career planning, and great engagement—all from the comfort and safety of their homes."
Choose from a variety of sessions designed with young professionals in mind, including:
Why LinkedIn is so important to future success
How to dress the part and network like a champ
What you need to do to get licensed by APEGA
How to build your personal brand
"Given the recent restrictions and cancellations due to COVID-19, it is important to APEGA that our university students and M.I.T.s still feel supported and excited about their futures in engineering and geoscience," says Alissa Boyle, APEGA's Outreach manager. "While we may not be able to convene in person, this virtual Emerging Professionals Summit will leverage the success of our previous events to provide our industry's young professionals with support in strengthening their skills, creating a personal brand, and strategically planning their future careers."
Don't take our word for it—look at some of the testimonies from last year's conference and boot camp attendees!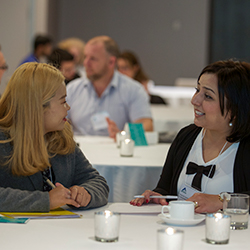 This weekend I got the chance to attend The Association of Professional Engineers and Geoscientists of Alberta (APEGA) student conference 2019. It was the best value of money conference for any engineering or geoscience student out there in Alberta! Other than the amazing food and merch, the session provided an invaluable insight into various skills that young professionals require in a rapidly adapting society.

George Felobes, 2019 Student Conference Participant
View the original LinkedIn Post
Ross Lockwood's take on the non-linear career path holds true, specially in today's hyper competitive world. Dr. Patrick Keelan helped us understand how to cope with the ever increasing stress, not just in our professional lives, but personal lives too. Ana Lokotkova opened up new horizons for us to leverage social media and build on our personal branding. Sonja Schwake let us evaluate our procrastination habits and how to manage our time efficiently (and have our meme game on point during presentations). Philipa Hardy made us comfortable networking up, down and sideways (literally!). It was great meeting fellow students from University of Alberta & from University of Calgary and industry professionals alike and I look forward to being part of such events in the near future!

Bilal Rizvi, 2019 Student Conference Participant
View the original LinkedIn post
This is a great new PD session APEGA has started. I just applied for P.Eng. and thought all the sessions would have been great when I was just starting out. I will be recommending this to all new E.I.T.s that I talk to.

2019 M.I.T. Bootcamp Participant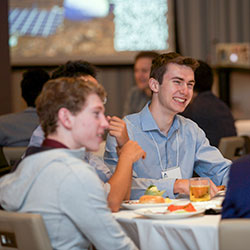 Only one question remains: Will you join us in September?
Get more details about the 2020 Emerging Professionals Summit, including schedule, speakers, and more before registering for the event.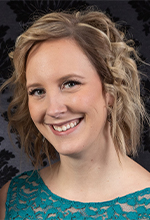 Alissa Boyle
Outreach Manager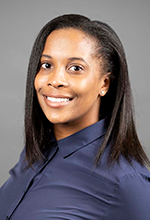 Shanice Bryce
Professional Development Officer