APEGA's Mentoring Program: Connecting to Grow
AJ Conway, APEGA's mentoring and networking coordinator, remembers becoming tongue-tied once when a local celebrity sat beside him at a banquet. So he understands first-hand that networking and relationship-building don't always come easy—and that's why he likes to help.
"I like creating connections for people and helping them find pathways to create their own connections. Meeting new people and breaking the ice is a big fear for people, and I love breaking down those barriers for others," he explains.
He has connected mentors to mentees at APEGA since 2018, moving the process from a formal year-long match to a more informal up-to-a-year timeline and making the program more accessible for busy engineers and geoscientists. A match can last up to a year, but most run about four to six months, depending on each person's availability and when the mentee's goals are met.
E-mentoring has always been an option through the program, but the COVID-19 outbreak in 2020 highlighted a key benefit of mentoring in a virtual setting—distance was no longer a limitation. As APEGA's mentoring program went completely digital, the pool of possible connections widened for mentees and mentors across Alberta.
Mindful mingling
To take part in APEGA's Mentoring Program, you must be a member in good standing, an undergraduate engineering or geoscience student in your second year or higher, or a member-in-training.
The sign-up process takes only 10 minutes. In an online form, you detail your background, education, skills, and what you hope to get out of mentoring. The mentoring team reviews the forms and posts applicable mentors in a database where mentees search for someone with the expertise they need. Mentees reach out to mentors, and each mentor can accept or decline a connection.
Once matched, participants can take a Mentoring 101 course online and access resources to help set up the first meeting and deal with common issues. There is an online booking system and an option to track mentoring time as part of the Continuing Professional Development Program, if applicable.
Making a meaningful connection
Sometimes matches don't quite fit, so the mentoring team has created an option called the "graceful exit," enabling the mentor or mentee to end the match at any time, no explanation necessary. Matched pairs can informally continue their relationship on their own terms for as long as they'd like.
"Mentoring is really integrating lifelong learning into the networks that you form—it's about being engaged and talking about things attuned to your goals," explains Conway. It's about all engineering and geoscience professionals helping each other navigate the industry with career advice and support, he furthers.
"At the end of the day, we are a self-regulating organization and it's critical and crucial to have safe conversations about work. A mentor can give new perspectives and support and can be a second set of eyes when necessary."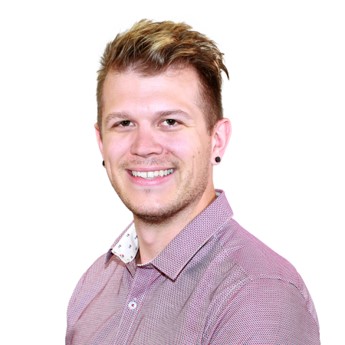 AJ Conway
APEGA's Mentoring and Networking Coordinator